So, what brings you here? Most likely, you're looking for a writer who specializes in content writing, copywriting, and social media content. You need someone who understands the ins and outs of crafting effective web content and combines those skills with a passion for products that transform people's lives.
Read on to understand my modus operandi. If you have any questions or want to know the estimated investment involved, I'll be happy to address them when we hope on a video call.
Contact and Communication Policies
As we start working together, it's important that we have fast and easy communication. The best way to contact me is via email, [email protected]. I always return emails within 24 hours.
I'm at my desk Monday – Friday between 05:30 and 19:00 (GMT). If you require a voice or video call, we can connect over a Zoom call.
Discussing the Project and Questionnaire
To get started with a potential project, I will send you a complete Discovery Questionnaire. The purpose of this questionnaire is to define the scope of your project and to help me get to know a little more about you and your company. It will set us on the right track to achieving your business goals.
I will send you a link to the questionnaire via email. Please return it to me as quickly as possible — for most clients, that is between 1 and 3 business days.
On receipt, of your questionnaire, I will review and study it, along with any other documents you forward. From here, I formulate a short Project Plan. This plan will help clarify requirements to all involved. This plan will guide us during our Launch Call.
Between 3 and 10 business days, after I receive the Discovery answers, we will schedule a 30-minute Launch Call. During this call, we will discuss the Project Roadmap. I will listen to any additional directions and insights you have on the project.
Investment and Getting Started
After the call, I will draft and send you an Agreement. If your legal team already have an Agreement, we can use that.
This agreement will contain the specifics of your project. It will outline exactly what I will be delivering, including project deadlines, as well as list your investment for the project and terms of payment. Please note: I require 50% of the project total prior to commencement. Most clients prefer to pay via bank transfer or wise.
I will begin work on your project as soon as we have both signed the Agreement and the 50% payment has cleared.
To produce the best writing material, my research process is comprehensive. I begin by reviewing your website and any other materials relevant to your Project Plan. From there, I will research the market, including your competitors. In some cases, if required, I will interview key members of your team and for case studies, interview your customer(s).
As needed, I will reach out to you for any additional details, and other resources.
You can be confident that I'll quickly and effectively understand your product, your voice, and your customer's core emotional purchase drivers.
Be assured any information I receive is held securely.
While working on your project, communication is key. I appreciate that you are very busy. Some clients like to leave me working on their project and wait until I have completed the first draft, with very little communication in between. Others prefer a more hands-on approach, dealing with me on a daily or bi-weekly basis. I am happy either way.
Which would you prefer?
Let me know how often you would like to communicate and the best way to reach out.
To minimize confusion, it's always best to have only one point of contact, in a team. I can then communicate directly with that person. They can then deal with other team members as needed to obtain information and approvals.
Typically, you'll receive the first draft in 7-10 business days, depending on the project size and scope. If required we can change the timescales for first drafts.
I have found Google Docs a great tool for sharing drafts. I share drafts with all my clients using this application. It allows us to track changes to the document, make comments and collaborate in real-time. Drafts can be shared with team members, and the working document is always current. There's no worry about getting muddled with different versions.
When you get the first draft, please review it carefully. Also, have any applicable team members review it. The most important thing at this stage of the game is making sure that the tone, message, and offer are right. We'll fine-tune during the second draft … and the third draft, as needed.
After you review the initial draft, it is likely that you'll want some things changed. Please note those changes using the comment feature inside of Google Docs. I suggest that those comments and edits are made using a different colour to the original text.
I will review all your suggested changes within 24 hours of you submitting them to me. I will make my adjustments within 2-4 business days, depending on the breadth and complexity of your suggested changes.
In all cases, I recognize that these are your customers and will defer to you as much as possible.
If I feel your suggested changes will not work and will hurt profits, please expect me to feed this back to you, I wouldn't be a good copywriter if I didn't. Ultimately, the decision is yours. In those cases, I always recommend a simple A/B split test. Let the market vote.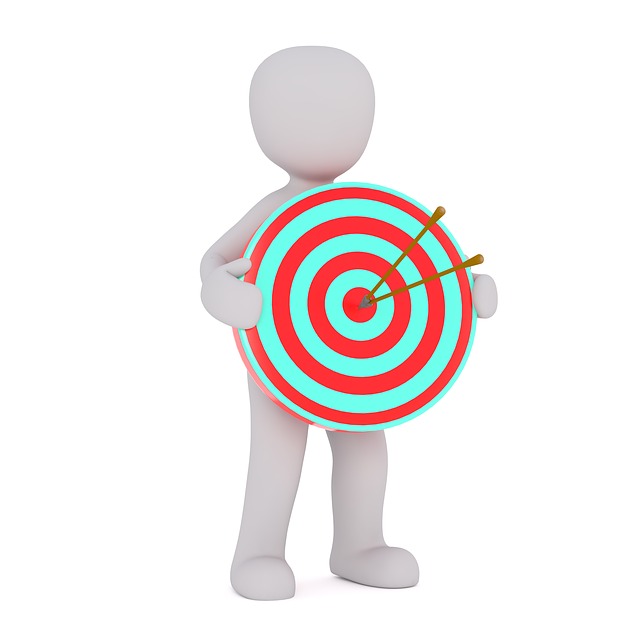 After the first round of changes, there may be some additional fine-tuning needed. Please remember, I want you to be a happy customer. You can be confident that I will work on your copy, fine-tuning as needed until you are delighted with the final piece.
In most cases, my clients find that one review cycle is enough. My aim would be to get to the final copy within 1 – 3 business days.
Once all revisions are done, I will submit a final draft to you. At this point, you approve the copy by sending me an email stating that everything is ready for distribution.
Once I receive this final approval from you, I will invoice you for the remaining 50% of the project investment. The invoice is due upon receipt. I will make every effort to be prompt in responding to your requests and assume that, as a professional, you will do the same with my invoices.
In many cases, you will send the final copy to a designer for formatting. I am happy to check the final version after graphical elements have been added. Equally, I am happy to work with your design team to make any changes needed to ensure the final piece is as effective as possible.
I encourage you to send me a PDF of the final version for documentation purposes.
Once the project is complete, I offer all my clients a complimentary follow-up consultation.
We spend a few minutes on the phone discussing what went well, and where improvements could be made. It also gives us an opportunity to review the Discovery Questionnaire and discuss additional ways to uncover new profits.
Where appropriate, I am happy to map out a new project plan to ensure you continue to have excellent, consistent copy to meet your goals and grow your business.
Let's start a conversation